The gorgeous possession is a thick natural hair.But hair loss is a common problem now and we over look the simple home remedies for hair fall control.
Home Remedies For Hair Fall
1. Neem (Indian Lilac)
We need 10-12 dry neem leaves and a container filled with water. We need to boil the leaves in the water until the water is brought down to half the quantity of its initial amount. After this, we have to let the mixture cool down. The application is really simple. After shampooing, the last rinse can be done with this neem water. It helps to fight dandruff too since it has anti-bacterial properties. It also increases the blood flow to the skin and nourishes the hair root. This enhances the hair growth. This one of the most effective home remedies for hair fall. This can be applied once a week.
2. Methi (Fenugreek)
Fenugreek, also known as methi, is highly effective in treating hair loss. Fenugreek seeds contain hormone antecedents that enhance hair growth and help rebuild hair follicles. They also contain proteins and nicotinic acid that stimulate hair growth. It makes the hair stronger and rebuilding hair follicles. Soak one cup of fenugreek seeds in water overnight.In the morning, grind them to make a paste.We can also add curd or egg white to the paste. Apply the paste to your hair and cover with a shower cap. After about half an hour, rinse your hair. This method can be carried out once-twice a month.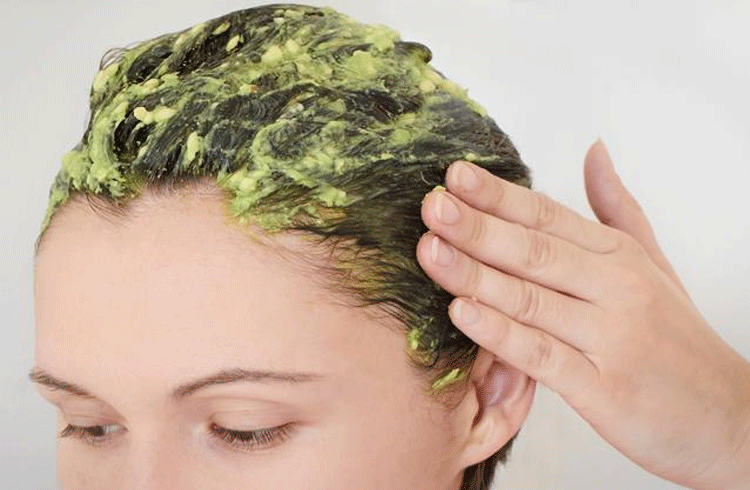 3. Coconut Milk
Applying coconut milk on the scalp gives a cooling sensation. It helps in nourishing our hair by giving natural moisture from roots to ends. You can apply some fresh homemade coconut milk and massage for three to five minutes. Leave it for 20 minutes and shampoo your hair as usual. This will boost the hair follicles and stimulate hair growth. This is particularly beneficial for restoring dry, damaged, weakened and brittle hair as well as split ends. The milk is rich in potassium, another vital ingredient for hair growth and delivers a protective action against hair loss.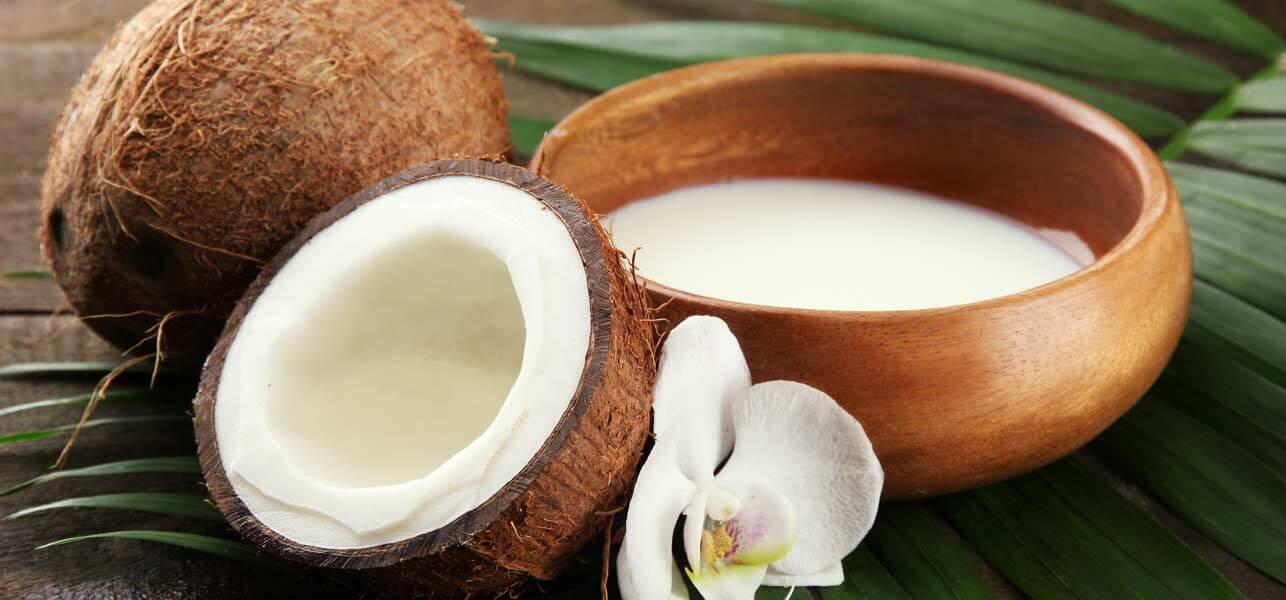 4. Licorice Root
Licorice root is another herb that prevents hair loss and further damage to the hair.The mollifying properties of licorice roots open the pores, soothe the scalp and help get rid of irritations like dry flakes. This remedy is good for dandruff, hair loss, and baldness. You have to add one tablespoon of ground licorice root to one cup milk with a quarter teaspoon saffron. Then mix it thoroughly. Apply the paste on bald patches at bedtime and leave it on overnight. In the morning, wash your hair. Follow this remedy once or twice a week for best results. It is one of the very helpful home remedies for hair fall.
5. Onion Juice
Home remedies for hair fall can be from onions too.Onion juice helps treat hair loss due to its high sulfur content, which helps improve blood circulation to the hair follicles, regenerate hair follicles and reduce inflammation.The antibacterial properties in onion juice also help kill germs and parasites and treat scalp infections that can cause hair loss. You need to grate the onion and extract the juice. Then dip a cotton ball into it and apply it all over your hair strand from roots to the end. Keep it for half an hour and rinse it off with cold water followed by a usual shampoo. You can also add 2 tablespoons of honey to it. You can do this once a week. The majority of the people who applied onion juice on the scalp experienced significant hair regrowth.
6. Aloe Vera
Aloe vera contains enzymes that directly promote healthy hair growth. Also, its alkalizing properties can help bring the scalp and hair's pH to a more desirable level, which can greatly promote hair growth. Apply aloe vera gel or juice onto the scalp. Leave it on for a few hours and then wash it off with lukewarm water. The process can be repeated three to four times a week. Regular use can also give you relief from scalp itching. It reduces scalp redness and inflammation, adds strength and luster to hair, and alleviate dandruff. Both aloe vera gel and juice will work.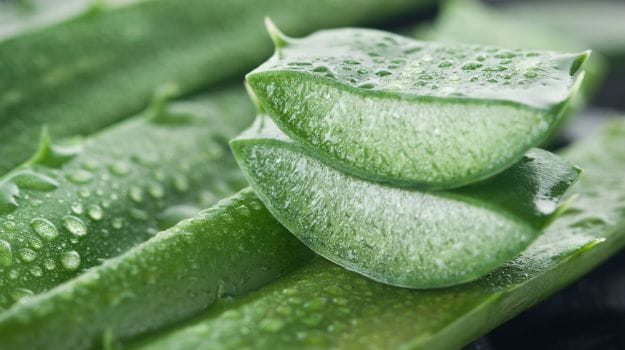 7. Potatoes
Potato contains vitamin B, vitamin C, zinc, niacin, and iron, which nourish hair follicles and promote hair growth.It cleanses the scalp and unclogs hair follicles; this promotes unhindered hair growth.Wash the potatoes, cut it into pieces and blend it. You could also add 2 tablespoons of honey to the mix. Massage the potato juice mixture into your scalp for 5-10 minutes.Once you've covered your scalp, start working the juice into your hair, from the roots to the tips.Leave it in for an additional 15-20 minutes.Rinse it out with cool/lukewarm water after that. Repeat this for three four months, twice or thrice a week for best result. It is the most easily available home remedy.
8. Beetroot
Beetroot helps to complete your nutritional deficiency that causes the hair fall. Beetroot supply you with nutrients like vitamin C, iron, Vitamin B6, magnesium, and potassium. Firstly, boil the beetroot leaves and reduce the quantity to half. Then grind the leaves and add henna to it.Now, you can apply the paste of beetroot leaves on your scalp for 15-20 minutes. It is helpful in reducing the hair loss. It will also help to clean your scalp and stop the infections and inflammation. You can repeat this thrice a week.
9. Lemon Juice
Lemons are the nature's wonderful gift with versatile uses and benefits. Fresh lemon juice stimulates hair growth besides strengthening the hair follicles.You need to cut the lemon into pieces, extract the juice. Then pour some warm water and mix it well. Pour it on your scalp and massage it at the bath. Leave it for five minutes and then rinse it off.  The anti-fungal property of lemon juice combats dandruff causing fungus and also provides relief from other scalp infection.The acidic property of lemon washes away accumulated dust, dead cells and other unwanted deposits from scalp and hair.Besides encouraging healthy hair growth, the refreshing smell of lemon leaves hair smelling sweet and good. It is one of the most readily available home remedies for hair fall.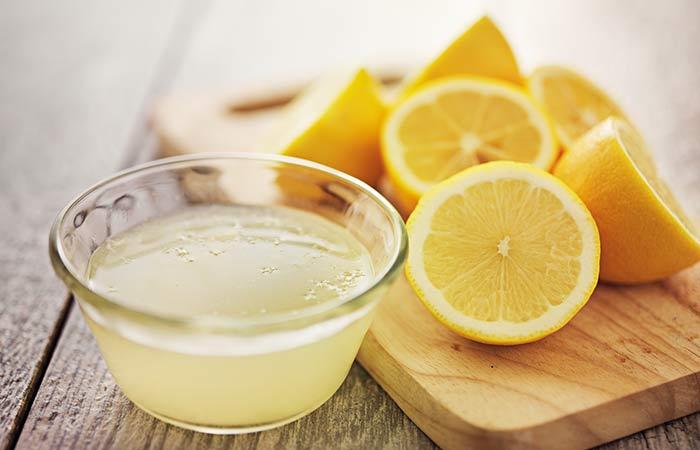 10. Egg white mask
The egg white hair mask is for all those with oily hair. Excess hair oil can lead to all sorts of problems. This hair mask can contain honey and olive oil. Break open two-three eggs according to  your hair length. Takes the egg white and mix it with a spoon of olive oil. Blend it well and apply the paste over your scalp. Keep it for around 20 minutes and then rinse it off followed by a mild shampoo. Can repeat this remedy thrice a week. Eggs are a rich source of protein, B vitamins, and essential nutrients for optimum hair health. Home remedies fro hair fall cannot get easier and simpler than this.