We live in an era where the idea of any food being good or bad for your health appear faster than the speed of light. Now here are some common food myths.
Food Myths
1. Eating late  night is bad for your health
Loath as you may be to admit it, chances are that at some point you have found yourself in the kitchen late at night, devouring some sweet, salty or carb-rich treat even though you weren't hungry. People believe that when food is consumed late at night, anywhere from after dinner to outside a person's typical sleep/wake cycle, the body is more likely to store those calories as fat and gain weight rather than burn it as energy. It is the biggest food myths that we might frequently undergo. The truth is a chocolate bar will always contain the same calories.
2. Egg is bad for your heart
Eggs do contain some saturated fats, but the butter on your toast or the bacon that may come with your eggs will probably make a more significant contribution to your overall intake.A boiled, poached or scrambled egg can be a healthy option – just watch out for what you add to them.Avoid cooking scrambled eggs in butter use a non-stick pan and add a little-unsaturated oil or spread. Swap butter on your toast for an unsaturated spread and if you like ketchup with your eggs, remember it's high in sugar and salt.
3. Alchohol burns off when cooking
It's true that alcohol boils at a much lower temperature than water (173 degrees Fahrenheit compared with 212 degrees Fahrenheit), so in a sauce, for example, the alcohol will begin to evaporate before the water does. But simply heating the alcohol (or any other cooking liquid, for that matter) will not make it all evaporate. Laboratory studies have proved that the amount of alcohol retained in food can range from 5 to 85 percent, depending on the preparation method. For baked or simmered dishes with alcohol mixed in, after 2 1/2 hours of cooking time, 5 percent of the original amount of alcohol is left. But when the alcohol is added to a boiling liquid and then removed from the heat, 85 percent of the alcohol remains.
4. Fresh vegetables are better than frozen ones
This is one of the most common food myths heard around. While most people boast that fresh veggies are the way to go because they have more nutrients than their frozen counterparts, they're actually wrong. According to research, veggies start losing their nutrients as soon as they are picked from the farm. So by the time they reach your grocery store, they're already depleted. So basically, the truth is those that are picked and immediately frozen lock in more of the good stuff.
5. Soy eases menopausal problems
Many women have turned to natural remedies to cope with symptoms such as hot flushes, night sweating, and low mood because, it is claimed, they fear the side effects of Hormone Replacement Therapy.But a two-year study by researchers at the University of Miami of almost 250 women virtually no difference between those taking 200mg soy tablets daily or dummy pills.Women who took the supplements every day for two years didn't have any improvement in their symptoms compared with those who took a soy-free placebo pill.  They also suffered more hot flashes by the end of the study.
6. Organic food is healthier
Too often people focus on the idea that organic food is not substantially more nutritious than conventional food. It's true that some studies have shown organic food is not more nutritious than conventional food, but other research says the opposite.
An overwhelming amount of people believe this to be true, but the fact is that organic farms do use pesticides. In fact, over 20 chemicals "commonly used in the growing and processing of organic crops…are approved by the US Organic Standards," Scientific American reported. The only difference is that they are made from natural chemicals, not synthetic ones.
In reality, the only way to be sure what your organically-labeled food has or hasn't come into contact with is to personally know your local farmers and their methods. If the farm's process adheres to even tighter standards than the USDA puts into place, there will certainly be less pesticide residue than conventional farming; you are free to decide if it is worth the higher price tag.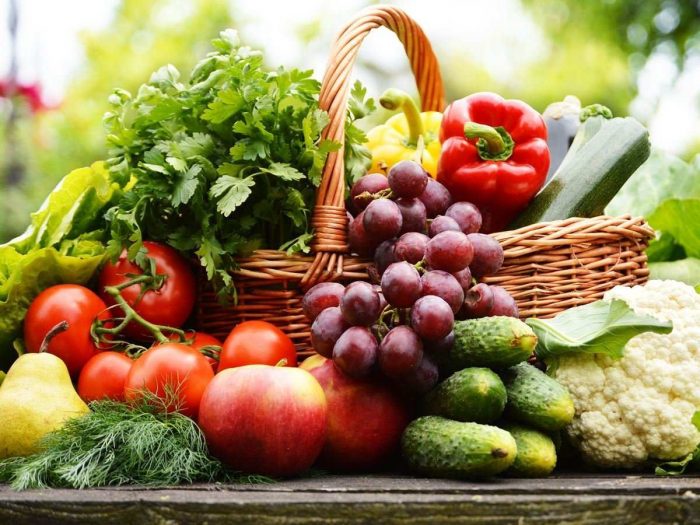 7. Carbs are evil
Although low-carb diets are nothing new and date back to the 17th century, this latest resurgence of low-carb mania most likely stems from the fact that Americans are fatter than ever and the occurrence of type II diabetes and insulin resistance is on the rise at an astronomical rate.  People are looking for answers to their weight worries.  The low carb diet promoters blame the low-fat, high-carbohydrate recommendations for the current state of affairs.  Opponents to the low-carb phenomenon claim that out-of-control portions, high-fat foods, refined sugar, emotional eating, and lack of exercise are to blame.
Another fact to consider is that we typically eat a combination of foods, not single food items.  When mixing various foods at one meal, the glycemic load of the whole meal is altered.  We know that fiber, fat, and protein in a meal can slow the overall release of glucose into the blood, increasing satiety and blunting the response to insulin.  Therefore, eating healthy carbs in combination with healthy fats (such as olive oil) and good protein choices can improve your overall blood glucose control and insulin response.
8. Salt makes water boil faster
You put your spiffy new pot full of water on the stove, fire up the burners, and just as it's heating up, you toss a pinch of salt into speed up the process to boil some delicious pasta. But wait for a second, will adding salt to boiling water actually make the water boil faster? What does the salt due to the water to allegedly achieve this? It is one of the biggest food myths blindly believed.
In fact, adding salt does the very opposite of making water boil faster. Instead, it makes it take longer for the water to boil! The salt actually increases the boiling point of the water, which is when the tendency for the water to evaporate is greater than the tendency for it to remain a liquid on a molecular level. Salt actually helps in adding flavor to the item we are boiling in preparation of the dishes further.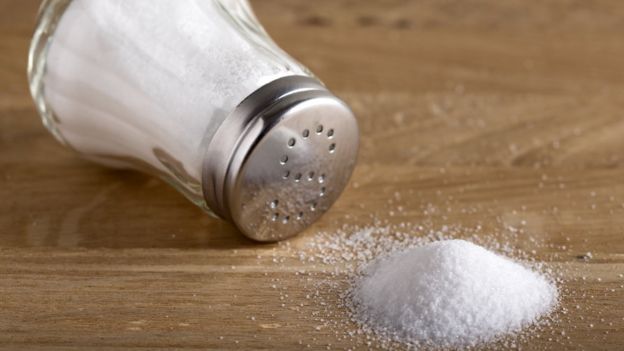 9. Seeds are the hottest part of a chili
Recipes often instruct you to remove the seeds from a spicy pepper if you want less heat, which seems to imply that the seeds are the source of the fire. But while removing the seeds might help a little, they're not the true producer of heat! It is a very frequently believed food myths.
Capsaicin, which is the chemical compound that contains fiery heat, is actually concentrated in the inner white pith or rib of the chile pepper. While the seeds may be coated with some of the capsaicin since they're in contact with the rib, they themselves don't actually contain any heat. This is a good reminder that if you want to take some of the heat out of the pepper, be sure to cut away and remove the pith and rib in addition to the seeds.
10.  Marinades tenderize meat
There is one of the most commonly held food myths that soaking a tough cut of meat in a marinade will make it tender. Sadly, this just isn't true much of the time. While some marinades are very successful at adding flavor to meat, chicken, and fish, they are, with one exception, a disaster at tenderizing.
The two most popular types of marinades are acidic (made with citrus, vinegar, or wine) and enzymatic (made with ingredients such as pineapple and papaya). Although both types work primarily on the surface of the food, they lead to different results: highly acidic marinades can actually toughen food, while enzymatic marinades can turn the surface of the food to mush. For true tenderizing, the most effective marinades are those that contain dairy products.
11. Putting bread in the fridge keeps it fresher for longer
The truth is if you want to keep your bread fresher for longer, wrapping it in plastic and storing it in the fridge is the worst thing you can do.
A complicated way of saying that during a bread's lifetime (which begins when a bread cools after being heated during baking), its starches (which were rearranged when baked) will regroup back to their original, crystallized state. Thus, your bread becomes hard, or stale. Putting it into the fridge simply hustles this process along.
 12. Drinking Eight glasses of water every day
So you've probably heard that you're supposed to drink eight,8-ounce glasses of water every day, right? First of all, there isn't a set amount of water all humans need to drink. Each person's water needs differ, depending on their health, size, diet, general sweatiness, and a collection of other variables that don't tidily add up to eight glasses of water per day. There are also plenty of places to get water beside hitting the stuff straight-up. Alcohol and caffeinated beverages do contribute to your daily water intake. In fact, you don't even need to drink all your water, you eat about 20 percent of it with your food. These food myths should not occupy you.