India's first private satellite that is co-assembled by Indian Space research Organisation (ISRO) with a private consortium is set for launch on Thursday.
Private Satellite
Indian Space Research Organisation (ISRO) launched its first private satellite. A private sector-built navigation satellite IRNSS-1H from the Satish Dhawan Space Centre at Sriharikota on Thursday at 7 PM.
As per the reports, the launch of IRNSS-1H was necessitated following the malfunction of one of NAVIC's seven satellites IRNSS 1A as its rubidium atomic clocks have failed. The atomic clocks are important to provide the accurate positional data.
The IRNSS-1H was built by a consortium led by Bengaluru-based Alpha Design Technologies under the supervision of a team consists of 70 scientists from ISRO.
The IRNSS-1H, or the backup navigation satellite navic
with a new atomic clock, is being hurled into space on Thursday on the home-grown Polar Satellite Launch Vehicle (Pslv) rocket. This satellite is the first of the two satellites – being contracted by ISRO to a consortium of small firms led by Alpha Design Technologies, a Bengaluru-based aerospace firm.
So far, private firms have only built components and systems for India's satellites and rockets. ISROhad planned to tap private players over a decade ago to build its satellites, but the experiment failed as it found the industry wanted a large-scale commitment before it began work.
In December last, ISRO shortlisted Alpha Design-led consortium and offered to hand hold the team of 70 engineers in satellite assembly techniques at the ISRO satellite centre in Bengaluru.
After this satellite is launched,ISRO was likely to begin the work on the second satellite where most of the work will be done independently by the (private) consortium.
ISRO hopes the two Navic
satellites would be a good experiment for the private teams to learn and start building satellites on their own for the space programme. Isro's larger goal, besides boosting India's navigational capabilities, is to create a group of private companies capable of building satellites independently.
With that, it could potentially hive off production of its over 50-odd satellites to the private sector, freeing itself to work on more complex spacecraft and rockets for its future.
India is in a sweet spot when it comes to making satellites and launching them from its soil. Isro's Polar Satellite Launch Vehicle (PSLV) has emerged as the workhorse to send small satellites from across the globe into space.
ISRO is looking at the consortium approach to not only involve the industry to build the PSLV rocket, the first of which is expected to be launched by 2020 but also enable private players to pitch themselves as integrated service providers: design, build and launch services of satellites for customers globally.
M Annadurai, director of  ISRO Satellite Centre in Bengaluru said that they are quite happy and satisfied on not losing time and building this private satellite.
Key features of IRNSS-1H
Like its other IRNSS predecessors, IRNSS-1H also carries two types of payloads – navigation payload and ranging payload.The navigation payload of IRNSS-1H will transmit navigation service signals to the users. This payload will be operating in L5-band and S-band.
The ranging payload of IRNSS-1H consists of a C-band transponder, which facilitates accurate determination of the range of the satellite. IRNSS-1H also carries Corner Cube Retro Reflectors for laser ranging.The launch vehicle PSLV-C39 will use the 'XL' version of PSLV equipped with six strap-ons, each carrying 12 tons of propellant.The over 1,400 kg spacecraft was built and tested by ISRO along with a consortium of six small and medium industries.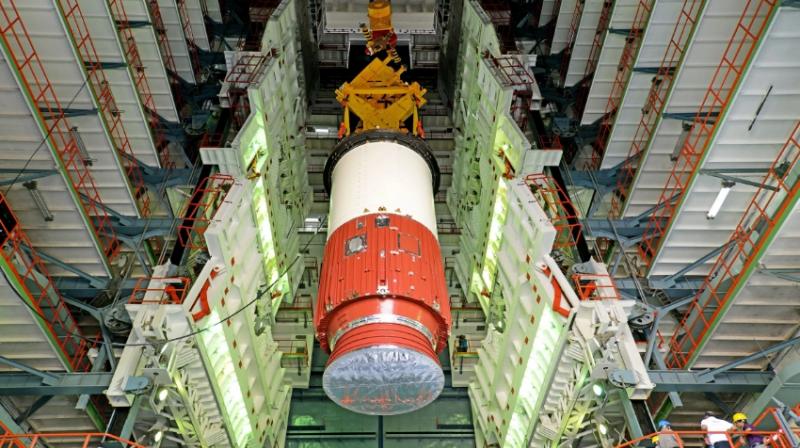 New Venture
Alpha Design CMD HS Shankar said the consortium had bagged the orders to build IRNSS-1I and work had already begun. The launch of IRNSS-1I is scheduled for April 2018. Incidentally, in another first, a crucial part of the development of IRNSS-1H happened at the newly developed Isro space park in Whitefield.
Isro felt the need to launch IRNSS-1H after three atomic clocks of its first navigational satellite IRNSS-1A, launched in 2013, stopped functioning.
These rubidium atomic clocks, which are imported from European aerospace manufacturer Astrium,are meant to provide accurate locational data.
Isro had imported 27 sophisticated timekeepers for the nine satellites of the Rs 1,420-crore Indian Regional Navigation Satellite System (operational name NaVIC — Navigation with Indian Constellation).