While both Ranbir Kapoor and Anurag Basu haven't spoken since the film's release,  Rishi Kapoor has blasted the director for being 'irresponsible.'
RIshi Kapoor
Veteran actor Rishi Kapoor has once again blasted directors Anurag Basu and Anurag Kashyap on Neha Dhupia's podcast No Filter Neha 2. This isn't the first time that the actor has slammed Basu. He had previously hit out at Basu, calling him an irresponsible director, after the debacle of Jagga Jasoos.
While both Ranbir Kapoor and Anurag Basu haven't spoken since the film's release, Ranbir's outspoken father, Rishi Kapoor has blasted the director for being 'irresponsible.'In an interview, Rishi said, "You don't take an opinion from anybody. Today's filmmakers are doing this with everybody. They don't show their films before release to take opinions, and treat it as though they're making a nuclear bomb," he said before adding that Basu was irresponsible with the film as it was delayed thrice in the past three years.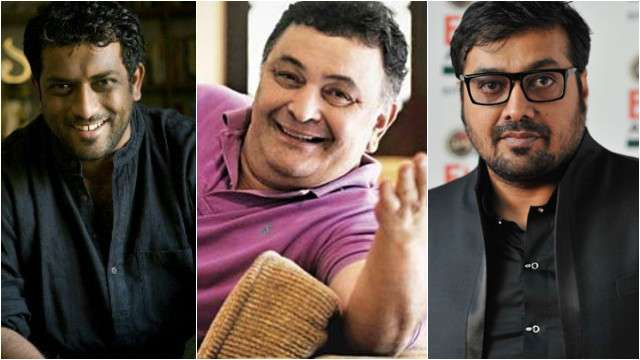 Jagga's delay has been well-documented in the media but Rishi is pissed because Ranbir is also the film's producer and was 'pouring money' into the film.While Rishi Kapoor clarified that he is not upset with Ranbir Kapoor's decision to do Jagga Jasoos, the actor raised questions on how the film was handled. Jagga Jasoos, which was produced by Ranbir Kapoor, opened after several delays to a lukewarm response at the box office. Rishi Kapoor also said that the delay affected Ranbir as a producer.
Jagga Jasoos was also not released in few key markets like Gulf ahead of its release in India as is the ritual followed by other Bollywood films. When asked about the same, Rishi said, "It did not release in the Gulf on Thursday because it was only delivered to them on Thursday. This is unreasonable and irresponsible. You may be thinking you are making the Taj Mahal, but you are supposed to make it ready on time. There are economics and maths involved. Everything is not just about creativity".
Rishi also added that he doesn't interfere with Ranbir's career.
Jagga Jasoos, made on a staggering budget of Rs 110 crore, has managed to collect Rs 45 crore so far.